Wesley Moore of Moore New Homes has over 40 years experience in business. He has built Moore New Homes on this experience! We are skilled in the entire home building process. We use the most technologically advanced tools in the home building industry. We know that quality of life starts at home Ė thatís why we make our customers opinions top priority. Our homes are built to the customerís specifications. In an individual home customization consultation, we will design your home, together, from start to finish. We are fully licensed, bonded and insured. Our employees and subcontractors have tested experience and expertise that contributes to the success of our projects. With financial strength, local accessibility,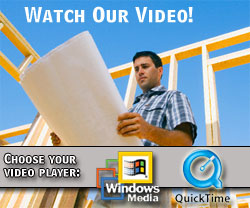 hands-on service and accountability Moore New Homes is THE choice for building your new home.

Whoever you are, whatever your needs, we are dedicated to listening and responding. Our mission is to provide quality built homes to our customers through the use of experienced and dedicated sub-contractors, professional office management, conscientious supervisors and incomparable service.